Our bathroom cabinet refinishing service can transform your existing cabinetry.
Bathrooms are among the most functional and highly utilized rooms in all residential spaces. Your first stop of the day might be in the nearest bathroom, where you can get ready and prepare yourself for the activities ahead. Therefore, having the right layout and sufficient storage space play a vital role in the overall appeal and functionality of your bathroom.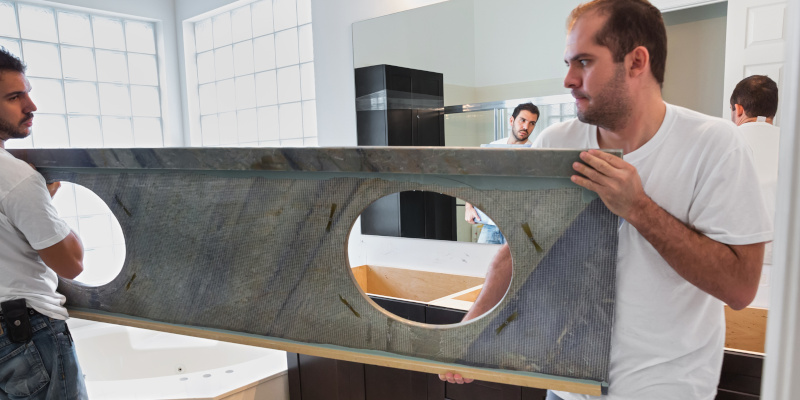 However, the visual aspects also play a role in your bathroom, including the look and feel of your cabinets. Bathroom cabinetry offers useful storage space to keep items within easy reach, but when you're not happy with the appearance of old or damaged cabinets, our team at Modern Heritage Trim and Finishing can perform bathroom cabinet refinishing services.
The process of our bathroom cabinet refinishing service can transform the look of your existing cabinetry. It's also a cost-effective alternative to replacing existing cabinets, as well as an eco-friendly option. When you have your cabinets removed and replaced, the old materials generally end up in the landfill. Utilizing what you already have minimizes waste while giving you the modernized, upgraded aesthetic you want.
When tackling any bathroom cabinet refinishing project, we start by cleaning the cabinets and removing the current finish. Our technicians always perform the stripping process in a well-ventilated area to protect your family. After we remove the old finish, we'll sand and stain them in the color of your choosing. By the end of the process, you'll get upgraded, refreshed cabinets that look like new, but at a fraction of the cost of replacement cabinetry. Just give us a call to request an estimate.