As top-rated cabinet refinishing contractors, we can upgrade any cabinetry to suit your needs.
Cabinets are highly functional additions to many rooms throughout the home. You might have cabinetry that provides storage in the kitchen, bathrooms, laundry room, and mudroom, among other areas of your living space. But in addition to its functionality, cabinetry adds to (or detracts from) the visual appeal of the room. Outdated, worn, or damaged cabinets can make a room look less appealing, but replacing all the cabinetry is an expensive and time-consuming venture that may not fit into your plans. Here at Modern Heritage Trim and Finishing, we have a better solution: cabinet refinishing.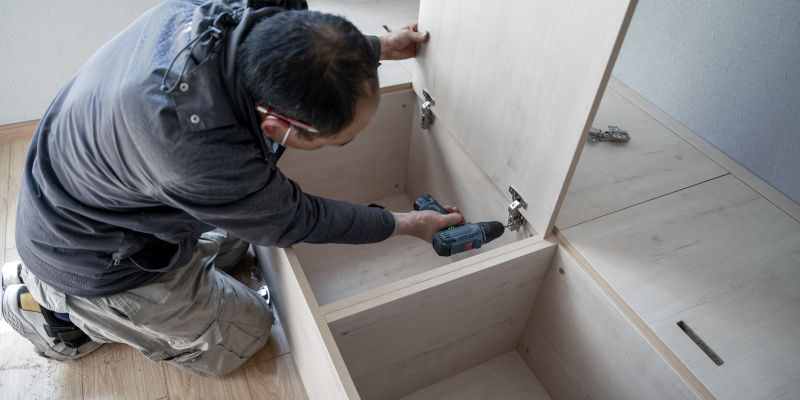 As top-rated cabinet refinishing contractors, we can provide any cabinets with the upgrades or repairs they require. We work with property owners located throughout the Knoxville, Tennessee area to transform their cabinetry without having to tear anything out. Replacement is rarely a cost-effective solution, and choosing it requires you to go without the functional space for days, or even weeks, during the demolition and installation phases. However, working with us simplifies the process while giving you the results you want. You can also feel good about an environmentally friendly choice, as you're reusing existing materials instead of removing and throwing out your current cabinets.
Our cabinet refinishing contractors can refresh any cabinetry that's in decent shape. Our refinishing process includes removing the current finish and staining it with the color of your choice. We always follow best practices, as we want to remain in good standing as your trusted local cabinet refinishing contractors. You'll be amazed at the results, so just contact us to get started today!