Our deck staining options will help you create the perfect outdoor oasis.
Whether you recently installed a new deck or are looking to improve the look of an older deck, a fresh stain can make a major difference. Deck staining differs from deck painting because it allows the colors to seep into the wood so the natural features can show through the stain. If you want a more thorough cover for your deck, painting is an option, but for Knoxville, Tennessee homeowners who want to enhance their wood decks, deck staining is the perfect solution.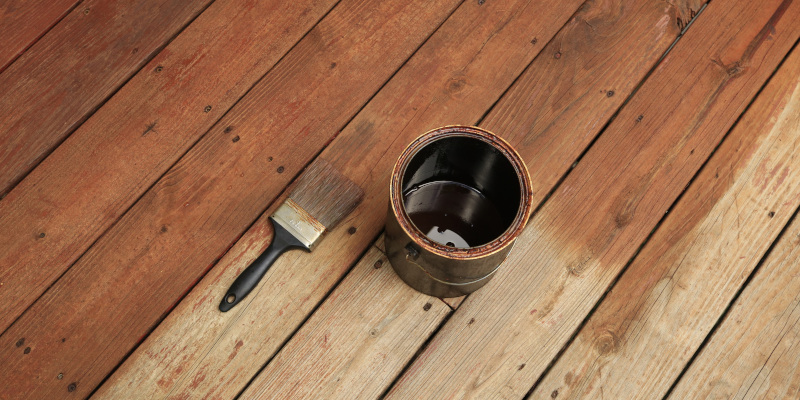 Here at Modern Heritage Trim and Finishing, our skilled team has over 10 years of experience in the painting and finishing industry, and we take great pride in helping local homeowners create one-of-a-kind properties suited to their design preferences. Deck staining is just one of the many services we have to offer, and we're confident that we can complete your deck staining job with precision and efficiency.
One of our core values as a company is to never settle for average. This means that we only use high-quality products and materials, work with keen attention to detail, and deliver superior customer service throughout every stage of the project we're working on. If you choose to hire us for your deck staining needs, we'll select the perfect shade to achieve the look you want and evenly apply the stain to create a uniform appearance. Once we're finished, you'll be able to enjoy your refreshed deck again in no time!
To learn more about our deck staining options or schedule a service, please contact our team today.