Our house painters take a custom approach to each job, using premium products.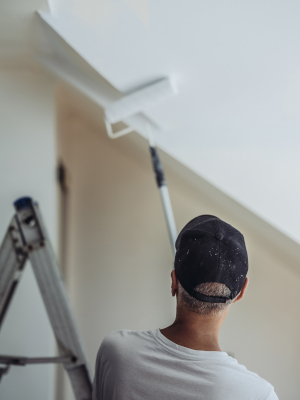 When you need a team of trusted house painters in Knoxville, Tennessee, you can always count on us at Modern Heritage Trim and Finishing. We have years of experience in the painting and finishing industries, and we always deliver high-quality results. Whether you're looking to upgrade your interior with a fresh coat of paint or transform the outside of your structure, we've got you covered.
Adding some color to the place you call home is always worthwhile. If you're tired of the look and feel of your living space, allow our team to refresh the walls with something new. You can also use color to enhance your mood when you're in a particular room. For example, shades of blue and yellow can create calming feelings, while red is linked to enhanced productivity and higher energy levels.
We can also take on any exterior painting needs you have, such as altering the color scheme of your structure or refreshing what's already there. When performing any type of paint job, our team members take the time to prepare the surrounding area to prevent damage. Our house painters take a custom approach to each job, using premium products. We're confident you'll be thrilled with the results, whether we're updating a single wall or changing the look of your entire house from the outside.
Our business is family-owned and operated, and each of our house painters will treat you like part of the family. We provide exceptional customer service with open communication from start to finish. Our goal is to help every property owner in the area to achieve their design goals, and we can make that happen with fresh paint. Contact us today to learn more or get started.