Give your kitchen a facelift with cabinet refinishing!
Kitchens are one of the most common renovations these days, and it's no surprise considering all the time you probably spend cooking, eating, or washing dishes in there. It's also a room that people notice when they visit you. While they might take notice of your floors, countertops, or appliances, your cabinets are what stands out, so you should have cabinets that look aesthetically appealing. If your kitchen cabinets are currently looking like they need an update, we're here to help.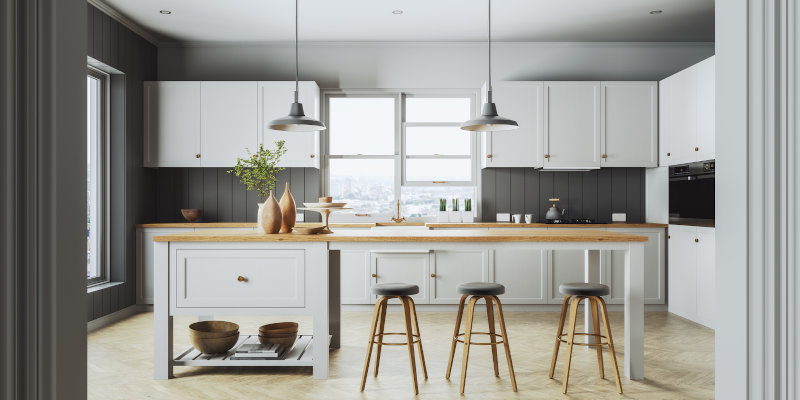 We offer kitchen cabinet refinishing so you can conserve wood and keep using your cabinetry longer instead of replacing it. It also saves you a significant amount of money. We are highly skilled in kitchen cabinet refinishing, so you can count on us to do a masterful job and make your cabinetry look amazing. Whichever color stain you choose, we will apply it evenly and with care for the best possible results. Once we have done our work, you will see how your beautiful cabinets can elevate your entire kitchen.
Here at Modern Heritage Trim and Finishing, we care about quality. That's why we use the best products and do our best work on every project we take on. We are also a customer-oriented business that cares about your satisfaction, so you can expect a customized approach when we work with you. If you are in the Knoxville, Tennessee area and you are interested in kitchen cabinet refinishing, give us a call today. We would be happy to answer your questions.