Our deck painting services will revive and protect your outdoor space.
If you love using your deck, you know its condition affects how much you can enjoy it. Whether you enjoy grilling for a crowd or just like to relax outside with a good book, your deck needs to be properly maintained to remain an appealing place to be as well as to preserve its structural integrity. That's where our deck painting services come in at Modern Heritage Trim and Finishing.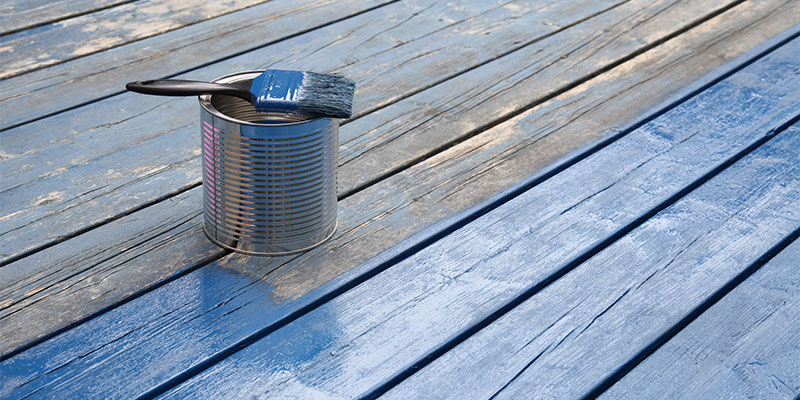 We know the elements can be harsh to outdoor structures in Knoxville, Tennessee. Your deck needs to be treated to protect it against UV rays, rain, and extreme temperatures. These factors wear a deck over time, causing the wood to fade, deteriorate, or even rot. Deck painting helps preserve the wood's integrity because the paint acts as a protective sealant from the elements.
Of course, deck painting is not just about structural maintenance. It's about creating an inviting outdoor space that fits your aesthetic. Whatever look you have in mind, our team can bring it to life. We can handle any deck painting or staining project to take the tedious task off your hands. From preparing the wood and taking care of any necessary repairs to choosing the right products for your needs, our expert team will leave your deck looking great and standing strong.
We value our customers and boast a high customer satisfaction rating with references who are happy to attest to our work. If your deck needs a refresh, give us a call. Our experienced team will get you back out to enjoy the outdoors in no time.